HEAR, HERE: Stepping Back In Order To Move Forward
January 2019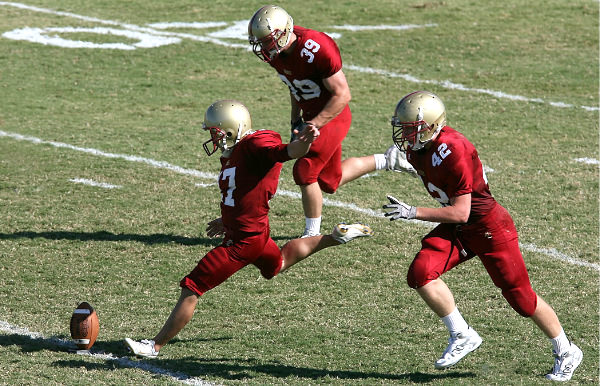 How can you move the ball forward today?
You've set your goals. You've made sure those goals are SMART. You've entered deadlines and benchmarks into your favorite project management software or analog planner. Check, check, and check.
And now, it all may seem a little overwhelming. After all, you've decided to increase your revenue and clean up your diet and write in a gratitude journal each morning. Phew!
But take a step back - those big goals are made up of little moments that come from consistently showing up every day and building habits that reaffirm those goals are a priority worth working toward. So, what is one small thing that you can do today, and every day, that will move you just a bit closer to achieving your goal? Maybe it's reaching out once a day to build a new business connection. Or choosing carrots and hummus over a candy bar as your afternoon snack. Or taking a moment to say "thank you" to someone in your life that you are grateful for.
Recently, we moved the ball forward in the VO world by creating Get Started In VO for newcomer voice talent looking to learn more about the biz. The overall goal of changing the VO industry in the ways we imagine take a ginormous shift in thought patterns, but we feel this is a step in the right direction. #movetheballforward
Want More? Join us on Facebook, LinkedIn, and Twitter as we continue to explore this theme throughout January!